---
The most important advertising and
promotional element
of any business is its logo. Your logo is
the reflection of
who you are and
what you do.
An existing comp

any

needs
to
re-evaluate their corporate identity as its business changes. New businesses must be aware that a well-designed trademark will add value and will help promote your company. Ask yourself these questions concerning your present visual identity program: Is it relevant to
my current business use and industry? Does it reflect the image I want others to see? Does it easily work in other graphic situations such as signage or advertising?
Does everyone in your company use the logo in
the same manner?
---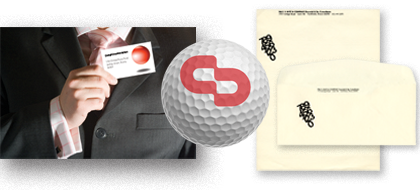 © Jay Gold Design Group or their respective owners, 2011
Jay Gold Design Group designs corporate identity programs for new
and existing businesses. Send us a copy of your logo and stationery
and a description of your business and we will evaluate your needs.